Revitalising Heritage Sites: Lavis (Italy)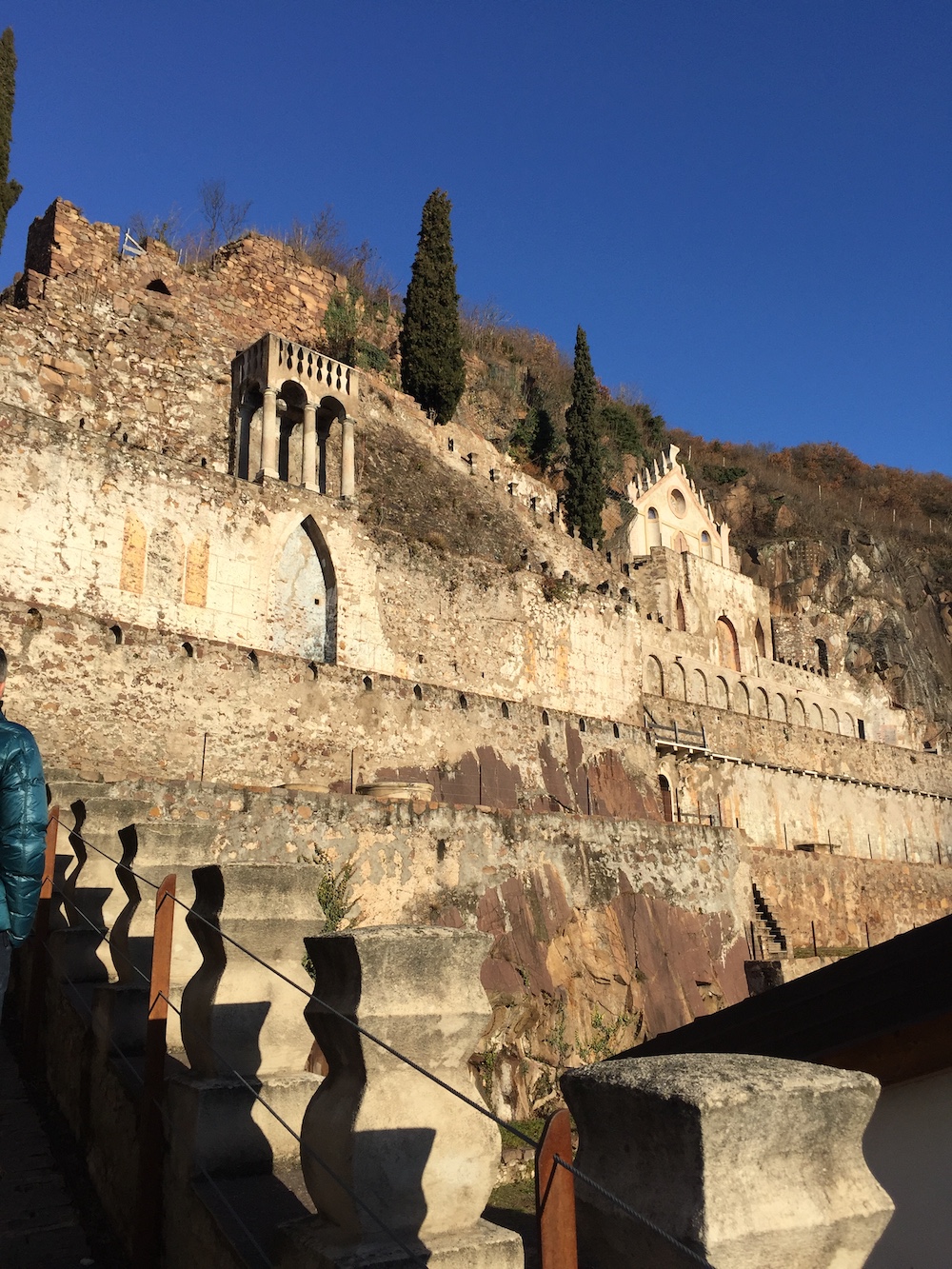 In the second part of 2018 Lia Ghilardi, together with researcher and cultural manager Carlo D'Angelo, worked on a feasibility study (funded by a partnership made up of the local bank Cassa Rurale, together with the Piana Rotaliana Tourism Board and the municipality of Lavis) to investigate ways of revitalising and improving the image of one of the most important heritage attractions of the Piana Rotaliana Königsberg in the Trentino region of Italy: the Ciucioi garden in the town of Lavis.
In response to the challenges of globalisation, people have become increasingly interested in the notions of 'local distinctiveness' and 'spirit of place'. The area of the Piana Rotaliana Königsberg offers unique resources – from landscape to history, heritage, contemporary culture, traditional skills (such as that of wine production), and a cuisine which blends northern European flavours with softer Mediterranean influences. The question, however, is how to proactively bring together such cultural and tourism potential while highlighting the unique character of the local heritage.
The Ciucioi is a unique hanging garden (inspired by the principles of Freemasonry), comprising ruins, mysterious stairways, dungeons, protective walls and a small castle. In conducting the feasibility study, Lia applied the principles of cultural mapping and designed a process, that ran for three months, of gathering evidence, ideas and stakeholder engagement.
At the end of this process a number of recommendations were put forward in a report presented to the stakeholders at a public meeting. As well as suggesting a way through which the Ciucioi could be included on the UNESCO World Heritage list for its intangible cultural value (especially in relation to its unique landscape, architecture and freemasonry theme), another recommendation is to create an Interpretation Centre by recycling an old historic building located close to the entrance of the site.
This is because, following a decade of restoration work, the local mayor is keen to reopen Ciucioi to the public as soon as possible. However, during our mapping we found that there is a challenge in finding the best ways of presenting the meaning of such an eclectic and thematically rich cultural resource to the local community and then to the outside world. An Interpretation Centre, such as the one proposed, would have an interactive and new media based space, which could present a new storytelling for the site and Lavis, while at the same time including meeting and retail spaces, and an archive of the town's history. In essence it would activate the local heritage with new meaning and functions.