Cultural Heritage in Action Expertise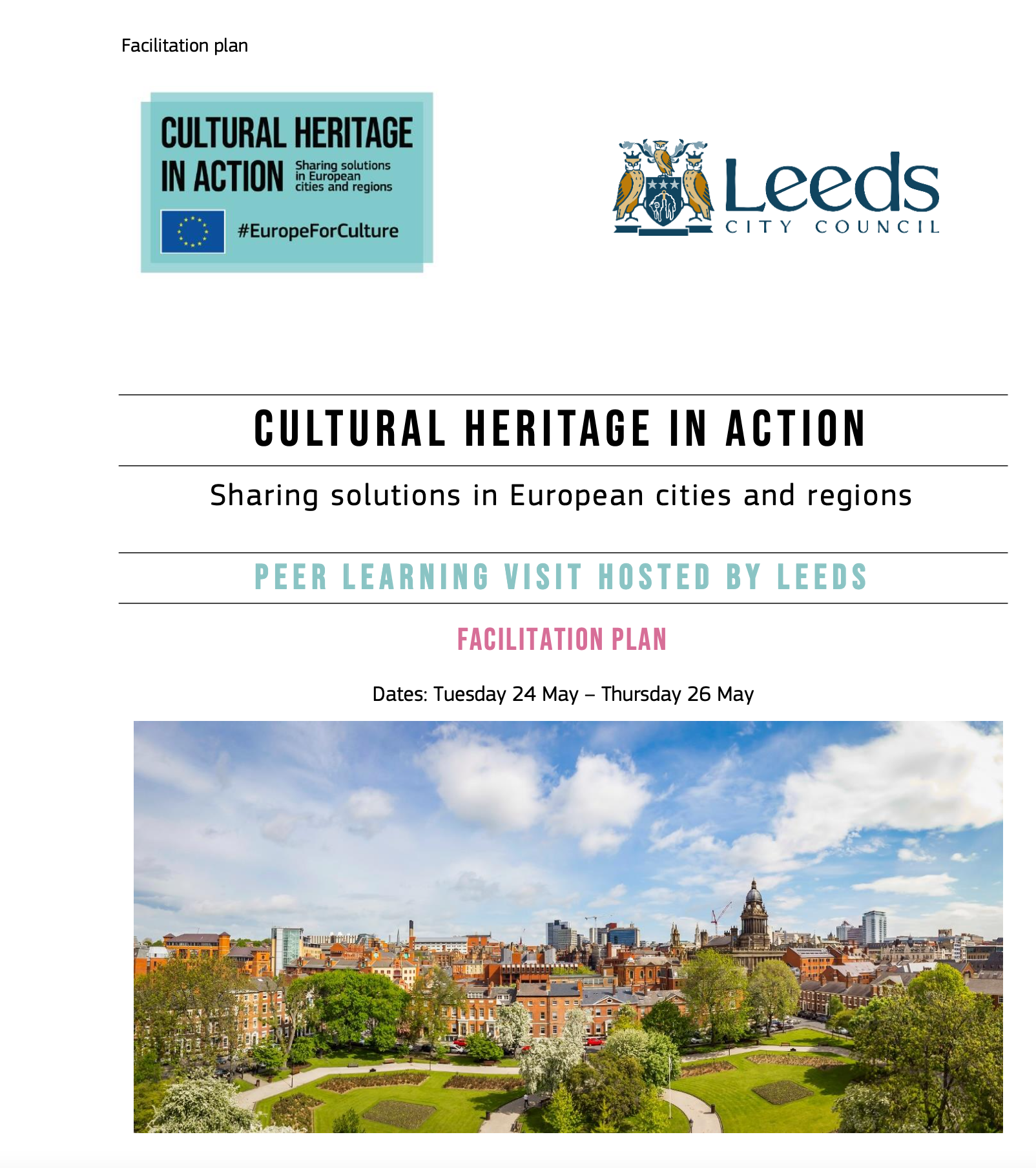 For the last two years, Eurocities, in partnership with KEA, ERRIN, Europa Nostra and the Architects Council of Europe, has been selected by the European Commission to implement Cultural Heritage in Action, a peer-learning scheme financed by the European Union. The key aim of the programme is to support exchanges between large numbers of cities, regions and stakeholders in order to build a broad learning community.
In 2022 Lia was asked to join the team of experts leading the Peer Learning Visits element of the programme. To this end, she was assigned to lead (together with Cristina Farinha) on a study visit to the city of Leeds and worked with the team of Leeds Museums and Galleries to organise and deliver a three-day programme (24–26 May) featuring site visits, as well as  presentations and talks by key stakeholders in the heritage and museums community. Twenty heritage managers and museum directors from ten different European countries joined the learning experience. They were particularly impressed by how creative the Leeds team have been in mobilising the arts and heritage to improve the life chances of the youth across the disadvantaged communities of the city. Here is a link to the report which highlights the key lessons learned.