Creative Towns and Regions Initiative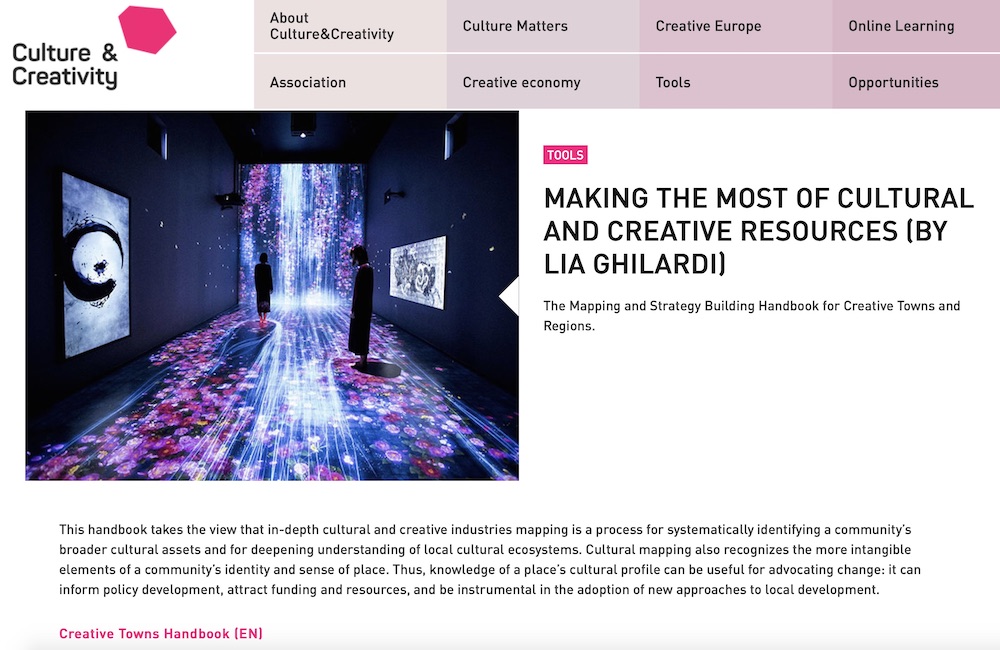 For a number of years Lia Ghilardi has been involved in mapping projects using her unique techniques of cultural DNA mapping and creative industries value-chain analysis. The Creative Towns and Regions Initiative – launched at the end of 2016 as part of the EU-Eastern Partnership Culture and Creativity Programme in partnership with the British Council – highlights the importance of culture and creativity in small- and medium-sized towns and regions. The Initiative aims to propose a practical approach for towns and regions in the six EaP countries (Armenia, Azerbaijan, Belarus, Georgia, Moldova and Ukraine) to use the local cultural and creative potential for social and economic development.
Lia Ghilardi was asked to lead on this project as the key expert. Her task was to design a creative capacity assessment toolkit to be tested out in six small- to medium-size towns, one from each partner's country. The focus of this pilot project was on those municipalities that are neither capital cities nor major industrial centres with large metropolitan areas (sizes range from 15,000 to 250,000 inhabitants). The key outputs have been a series of six  in-depth qualitative assessments of the creative resources, and a Handbook published in 2017, which features a whole set of mapping tools.