Digital Masterclasses 2021-22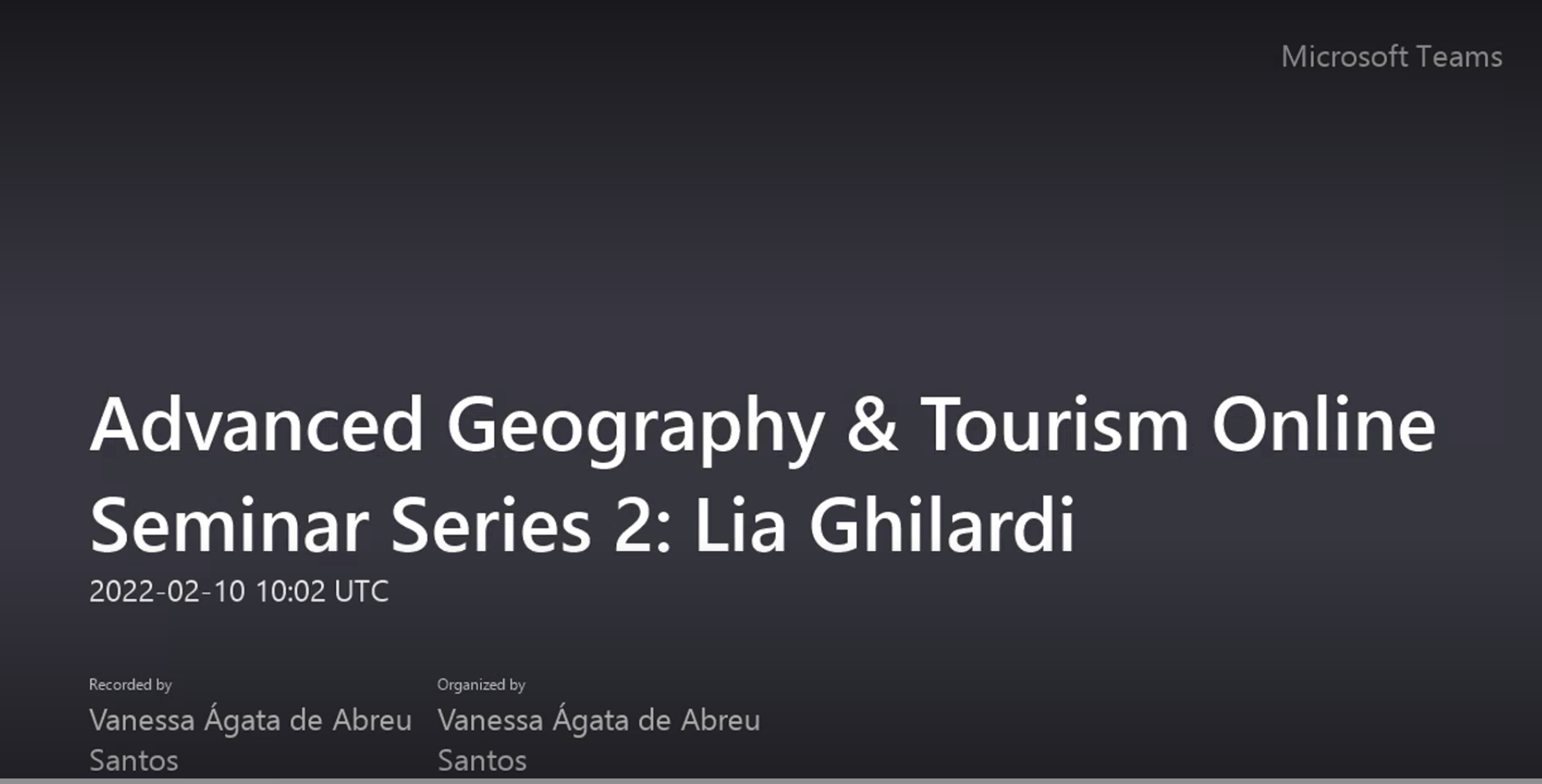 Lia Ghilardi is a distinguished and inspirational public speaker with experience of both keynote speaking and workshop facilitation. Her subject is creative placemaking and the importance of holistic and trans-disciplinary thinking in urban policy making. Over the past ten years she has also developed her unique brand of open source creative-thinking and DNA cultural place mapping techniques, which she uses for workshop facilitation, visioning exercises and masterclasses. This is why an increasing number of civic leaders, planners, arts organisations, project managers and community groups in Europe and outside have no hesitation in endorsing and recommending her approach. This page features a sample masterclasses Lia conducted online during the pandemic. For more information email her.
6-11-2021: Lia led a workshop for the Winter School run by both Kassel and Alexandria Universities on the topic of revisiting heritage sites through cultural mapping lenses. The title of her session was: Capturing the Distinctive Resources of Places Through Cultural Mapping. 
4-1-2022: Lia took a group of key stakeholders of the West Kowloon Cultural District Authority of Hong Kong on a learning journey organised by Leeds University (Steven Dobson) within the framework of the Executive Leadership Programme in the Arts and Cultural Industries of the Kowloon Authority. The four-hour masterclass was interactive and focused on learning to use creative thinking and applying qualitative mapping techniques to the new developments taking place in this mega cultural quarter of Hong Kong.
10-2-2022: Lia took a group of students from the department of Geography and Tourism of the University of Leuven on an interactive place mapping learning exercise aimed at developing tourism strategies. During the masterclass she used real life situations to teach, among other things, techniques such as place and community perceptions mapping, textual analysis and social media.
 10-5-2022: Lia took a group of community activists and artists from the city Kiel through a discussion about how to use local cultural DNA mapping for making communities and neighbourhoods more resilient and spatially equitable. The masterclass was organised within the framework of the Urban Cultural Planning Project, involving cities of the Baltic Sea Region together with local NGOs and associations.